Mader : Supplier of nitrogen generator for the laser industry
German company founded in 1935 and based in Leinfelden-Echterdingen. Since its foundation, Mader designs innovative systems, rapidly becoming one of the world leaders in the field of generated, modified and controlled atmospheres. Subsequently, this industrial company decided to develop new products for markets such as the laser industry, with the marketing of nitrogen generators.
As early as the 1990s, they filed a patent for their new nitrogen generator model. This strategy is paying off today, as this equipment is becoming increasingly successful with the generation of the fiber laser machines.
Indeed, nitrogen is essential on this new generation of machine tools. Especially for companies that work mainly with thin layers.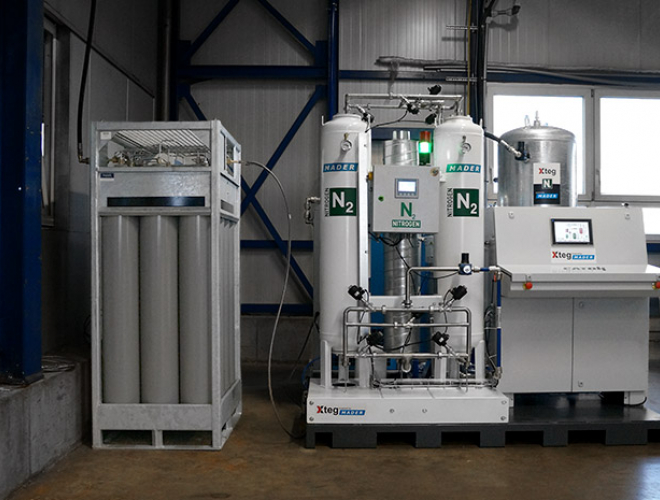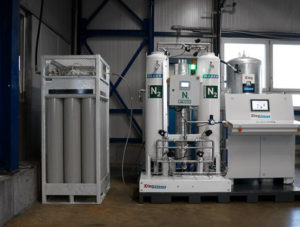 The interest of nitrogen generators in the laser industry
Always listening to our customers, we quickly became aware of the growing interest of nitrogen generators for laser cutting. You will have understood it, thanks to such equipment you are able to produce your own nitrogen for your production. A very interesting possibility, especially when the gas suppliers do not have the possibility to deliver you as quickly as you wish. A situation experienced by some of our customers during the COVID-19 health crisis. 
Of course, each company has its own needs, so it is important to be able to offer the right equipment. In this context, we offer different models according to the needs of each customer for his production. Some nitrogen generators are also able to supply continuous production on certain material thicknesses!
Would you like to have a simulation of the cost reduction possible with your nitrogen generator? You can download below the Excel file designed by the Mader teams for this purpose. Depending on your production data, you will be able to know if it is interesting for your company to internalize the nitrogen production!