Sheet metal racks at the cutting edge of innovation!
Our new partner Remmertdesigns sheet metal racks and automatic loading/unloading systems for the most demanding industrialists. Indeed, their solutions are 100% tailor-made and adapted to the size and configuration of each workshop. Discover in our video at the bottom of the page the possibilities of customised automated installations offered by Remmert solutions.
In recent years, things have changed a lot in laser cutting. The fiber laser machines have arrived, and automation is also becoming an important asset in setting oneself apart from the competition. It is a major asset to gain in productivity because these solutions make it possible to produce both day and night.
Remmert is a very flexible partner because they also offer basic sheet metal rack systems. Solutions for simple and efficient storage of steel, stainless steel or aluminium sheets.
How does a sheet metal rack work?
From the most basic sheet metal rack to the most complex, all these models have one thing in common: an inlet and an outlet for the material.
This equipment meets several objectives by allowing the optimisation of the storage of sheets, but also of long products, such as bars. The diagrams below illustrate perfectly the different possibilities and levels of complexity according to the different constraints of the customers.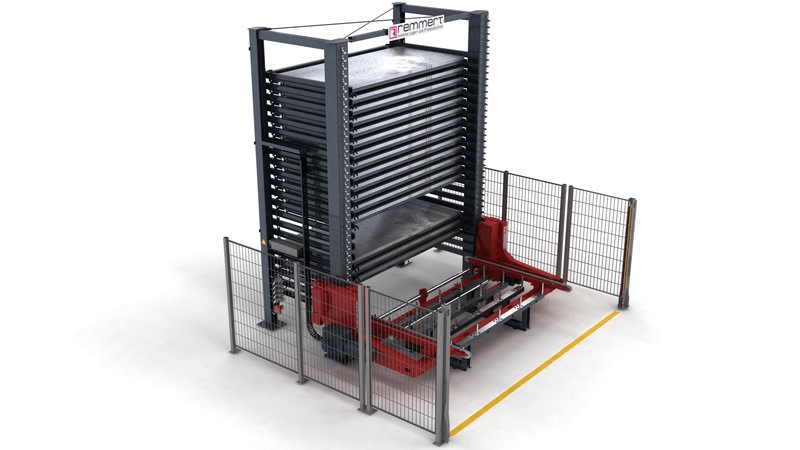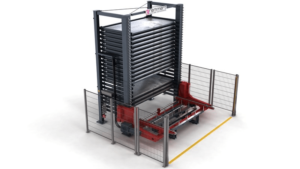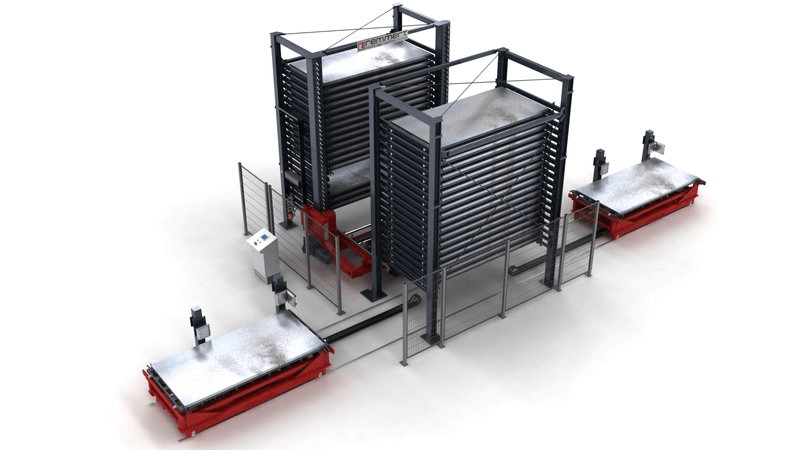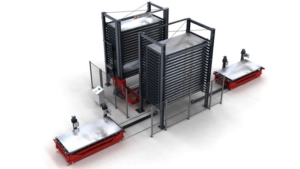 As you will have understood, whatever your configuration, the operation remains globally the same: 
An entry for the subject.
The material is then stored in the storage tower.
Output to production as required.
Of course, the height of the sheet metal storage tower can also be varied according to the customer's own requirements and capacities.
3- Why did you choose Remmert as your partner?
We have chosen to work with REMMERT for several obvious reasons:
- First of all, their products are extremely reliable and efficient. They adapt to all laser cutting machines and production constraints. Moreover, they allow and accompany the evolution of our customers' production means over time.
- Remmert's range of solutions can be used by any company looking for solutions to automate their manufacturing process, with or without a laser machine. 
- Products like the sheet metal rack are constantly evolving. They are always at the cutting edge of technology and designed for the "workshops of the future" in the perspective ofindustry 4.0.
- Finally, their management software is simple, user-friendly and has interfaces with all existing systems and ERP. Ideal for optimised stock and material flow management.